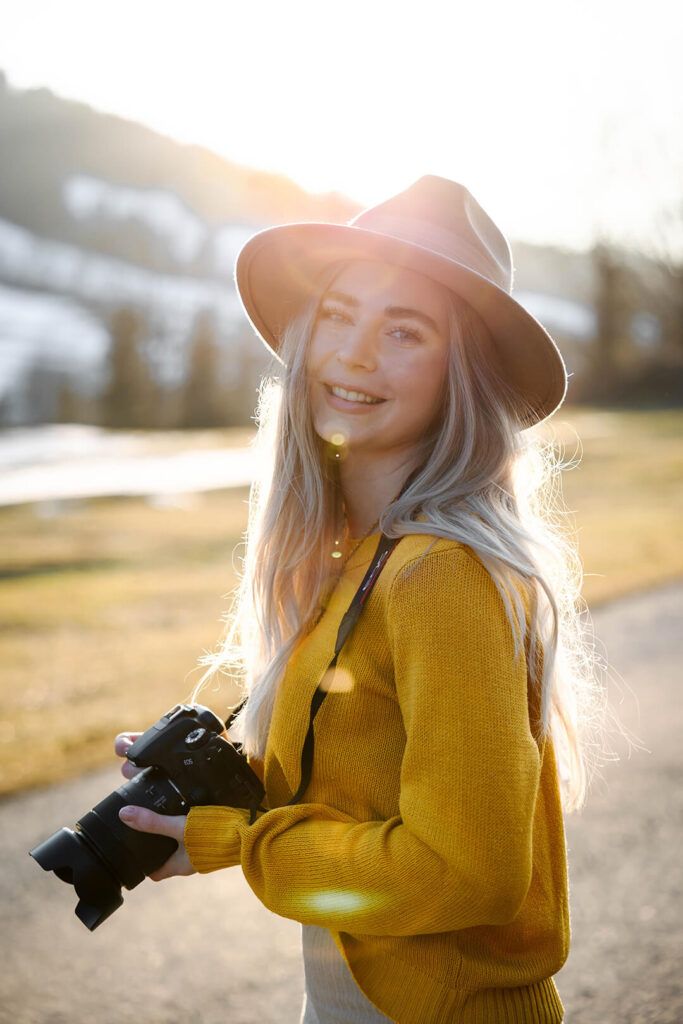 Wie schön, dass du hier bist und mehr über mich und meine Arbeit erfahren möchtest.
Ich bin Fotografin – Familienmensch & Sonnenkind.

24 Jahre alt, wohne in Salzburg und Tirol. Meine Heimat am Wolfgangsee im wunderschönen Salzkammergut, wo ich aufgewachsen bin und in Walchsee am Fuße des Kaisergebirges, dessen Panorama mir meinen Arbeitstag jeden Tag versüßt. Die Fotografie hat mich schon immer begleitet und berührt. In den letzten Jahren ist daraus ein Gefühl entstanden, dass mich unglaublich glücklich macht und vollkommen erfüllt. Diese unbeschreibliche Freude möchte ich mit euch teilen und euch durch meine Kamera festhalten. So wie ich euch sehe, so wie ihr seid. Unperfekt aber echt, mit voller Emotion, Leidenschaft und Liebe – aus tiefstem Herzen.
Ich bin Christina, wer bist du?
Es ist meine Herzensangelegenheit, euch mit meiner Kamera zu begleiten und Momente zu verewigen.
Das biete ich an:
Eure lieben Worte zu lesen und zu wissen und spüren, dass ich euch mit meiner Arbeit eine Freude machen konnte, ist für mich das Allerschönste an meinem Beruf.
Pure Dankbarkeit an euch!
Christina was our wedding photographer and it just so happened our wedding was one of the first weddings she did. Christina is heartfelt, dedicated and incredibly talented. We told her what we wanted and she delivered 100%. Our wedding guests commented on how good she was and although she captured every part of our day, it was like she blended in with the guests. There was no awkwardness, she has a skill to make you feel incredible comfortable in front of the camera and her smile alone would brighten up any room. Prior to our wedding day, I met with Christina and discussed what I want and no request was too big, she takes everything into consideration and the result is life long memories exactly (if not better) how we pictured them. She is a true professional with a unique style and an incredible talent. I highly recommend and you will not disappointed. Thank you Christina.
Tanya & Leander, Mai 2022